Diamant-Verlobungsringe und Feinschmuck von polierten Diamanten Deutschland
Polished Diamonds ist ein international anerkannter, preisgekrönter Juwelier, der die Kompetenz hat, mit Ihrer Wahl von Diamantringen, Trauringe, Halsketten und Anhänger zu helfen. Wir fertigen Diamant-Verlobungsringe, Trauringe und andere edle Schmuckstücke mit modernster Technologie und Export weltweit. Wir spezialisieren uns auf die Einstellung von Weltqualität GIA zertifizierten Diamanten und anderen hochkostbaren Steinen wie Saphir, Rubin und Tansanit.
Jeder Diamantring oder Schmuckstück ist liebevoll gestaltet und für unsere geschätzten Kunden gefertigt. Wir persönlich garantieren maßhaltige Diamant-Verlobungsringe, Preis-Leistungs-Verhältnis und einen perfekt polierten Ring, der zusätzlich mit einer lebenslangen Garantie gesichert ist. Kein anderer deutscher Juwelier kommt unseren perfekten Bauten, Preispunkten, qualifizierten Mitarbeitern und Zufriedenheitsgarantien nahe.
Wir fertigen jeden Verlobungsring oder ein feines Schmuckstück mit dem architektonischen computergestützten Design (CAD) an, das vor der Produktion perfekt makellose Schmuckmodelle herstellt. Kunden können dann effektiv Vorschau ihrer Ring-Design in perfektem Verhältnis, so können sie die Entscheidung über Stil Anpassungen, um sicherzustellen, es sieht perfekt vor der Schaffung. Dieser Designprozess sorgt dafür, dass Ihr Einkauf zukunftssicher ist, um für Hochzeitsringe und Jubiläumsringe zu sorgen, um Ihren vorhandenen Schmuck zu ergänzen und ein perfektes Set zu machen.
Als werksseitige Schmuckwerkstatt bieten wir Ihnen eine erschwingliche Preisgestaltung auf höchstem Qualitätsniveau. Sie können Polished Diamonds Deutschland für unser unübertroffenes Design vertrauen, unser Engagement für Exzellenz und für einen persönlichen Service zu Preisen, die angenehm überraschen werden. Kontaktieren Sie uns und
Our Collection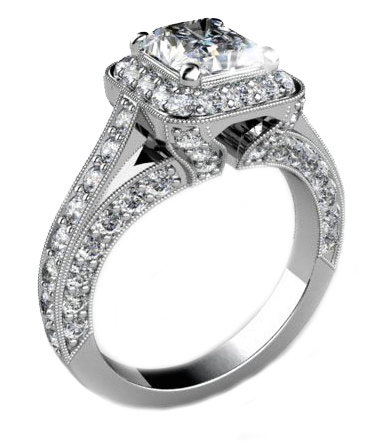 Design Your Ring With Us
Many of our clients have invested long hours pinning or drawing their dream ring designs. At Polished Diamonds, we can bring those ideas to life, with stunning 3 dimensional images and a replica made to your unique measurements. Our experienced staff will personally guide you through this once-in-a-lifetime process.
Once you have uploaded your 'sources of inspiration', we work with you until you are completely happy with the choice of precious metals and final design, helping you to pick flawless gems to make the design complete.
Simply enter your details below and the process begins.